Pistachio rye, date, cardamom, orange
Beet tequila, ginger, lime, sumac, za'taar
Gin, lemon, apricot liquor, falernum, orgeat
Coconut rum, cinnamon, cold brew, licor 43, coffee liqueur, aquafaba
Lebanese white wine, yuzu, blue orange aperitif, honey orange blossom water, soda water
Strawberry infused Campari, melon infused white vermouth, Lebanese gin
Beqaa to the Highlands
15
Scotch, orange blossom honey, arak, lemon, chamomile
Reposado tequila, passionfruit, ancho verde liquer, velvet falernum, Aleppo pepper and sugar
Dill infused vodka, tomato gin, thyme liqueur, Fino sherry, dried tomato eau de vie, olive oil
Rum, fennel, blood orange, coconut cream, lime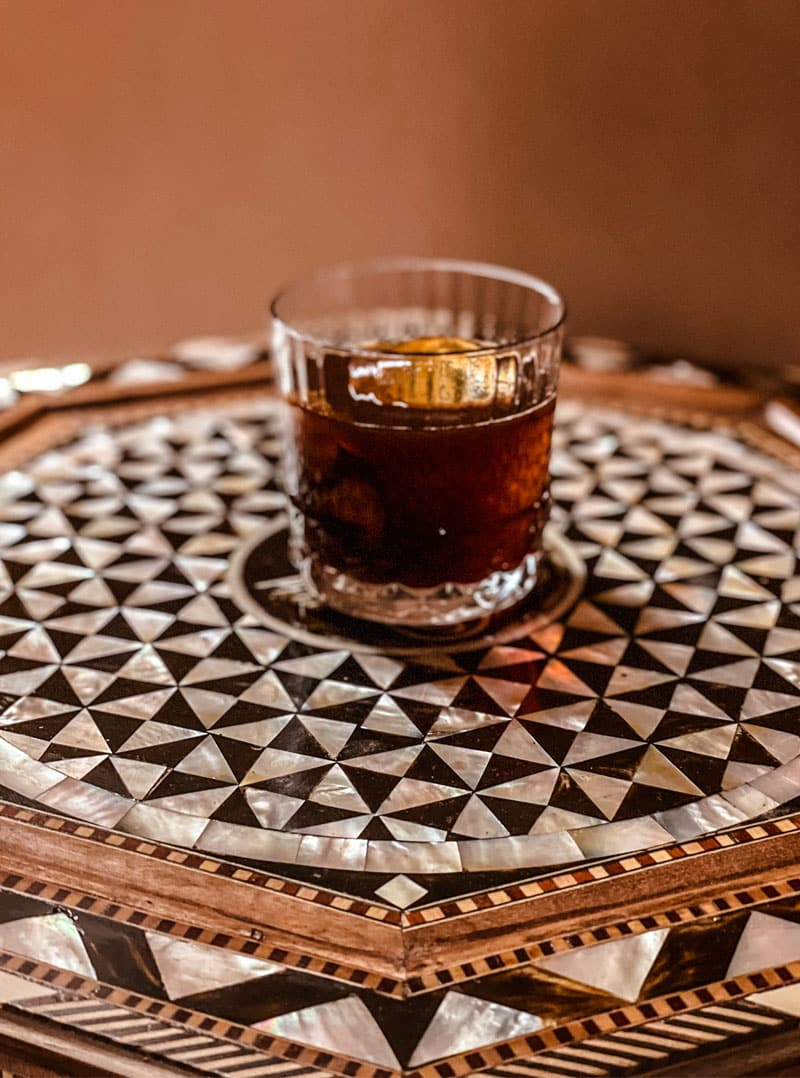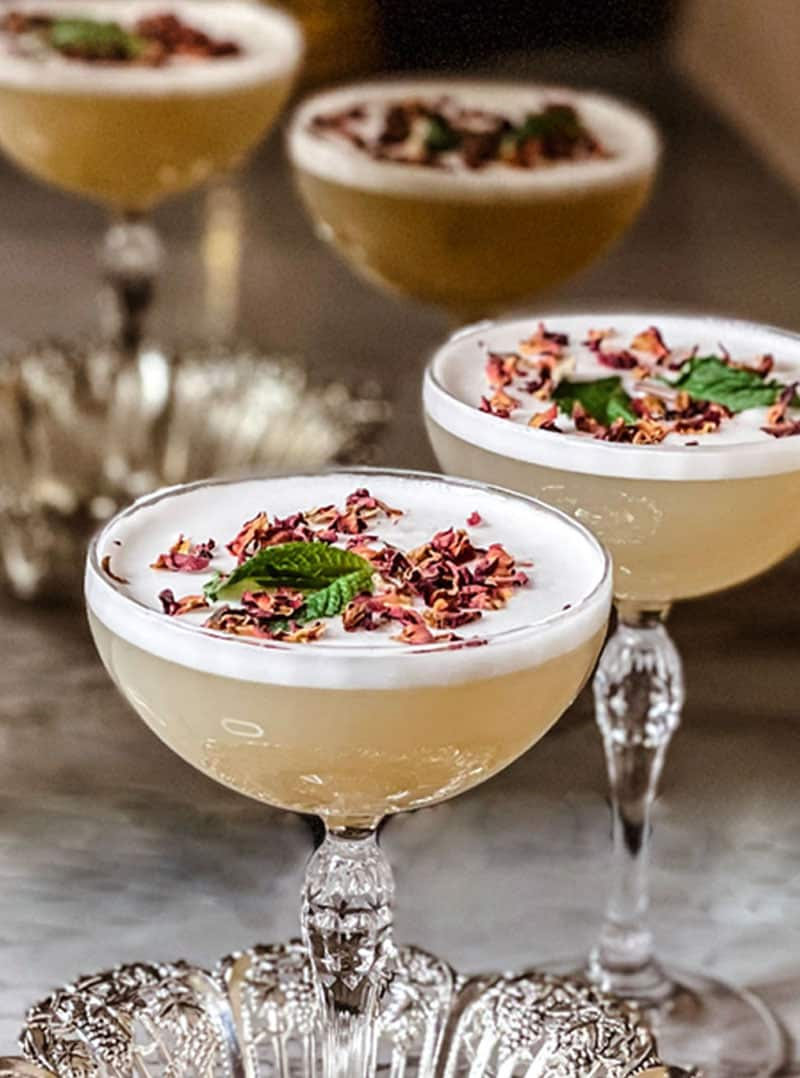 Seedlip Garden, demerara, earl grey tonic, mint, aquafaba
Cherry molasses, honey, vanilla, club soda
Seedlip Garden, blood orange, aquafaba, cucumber tonic
Lyre's orange, Giffard aperitif, tea infused Cedars N/A spirit
Hibiscus, N/A/ agave spirit, lime, pineapple, ginger beer
Seedlip Spice, tamarind, peach, pineapple, soda water, orange blossom water
Coconut cream, pomegranate, rose N/A spirit, tea syrup
Traditional
Arak
Arak is a trademark of Levantine hospitality, the anise-flavored liqueur is distilled from grapes which are fermented and then distilled. It is a clear, colorless drink with a strong anise flavor and a distinct licorice aroma. Served chilled with ice and mixed with water, Arak is often enjoyed as an aperitif or a digestive as the perfect accompaniment to any dish. Arak is similar to other known anise-flavored liqueur's such as as raki, ouzo, and araku in other parts of the world.
Chateau Ksara is a winery located in the Bekaa Valley of Lebanon and is one of the country's oldest and most respected wineries. Established in 1857, Chateau Ksara produces a variety of red and white wines, as well as arak, an anise-flavored spirit that is popular throughout the Middle East. Their arak is produced using grapes from the Ksara and Chtaura vineyards and is triple distilled with fresh green aniseed.
El Massaya Arak is a traditional Lebanese arak, made with aniseed and other botanicals. It is triple distilled with the finest indigenous white grape varietals from the Bekaa Valley, which are blended with uncrushed aniseed, then aged in clay amphorae for 12 to 18 months. It has a smooth and mellow flavor, with aromas of aniseed and spices.
Domaine des Tourelles Le Brun Arak
13
Domaine des Tourelles Le Brun Arak is a family-run winery located in Chtaura, Lebanon. Founded in 1880, the winery specializes in producing arak which they distill and age in clay amphoras for up to three years. Domaine des Tourelles has a long history of producing high-quality arak, and the Le Brun Arak is one of their signature products. It has a smooth, sweet flavor with hints of nutmeg, anise, and dried figs. The aroma is a combination of anise and oak, with a subtle hint of pepper. The finish is long and smooth, with a slight bitterness.
Domaine des Tourelles Le Brun Arak Reserve
18
Domaine des Tourelles Le Brun Arak Reserve is a premium Lebanese arak produced by the iconic winery Domaine des Tourelles. It is a single-varietal arak made from pure aniseed and distilled using traditional copper stills. The arak is aged in oak barrels for five years, giving it a full-bodied, complex flavor profile and a smooth, long-lasting finish. The nose has notes of licorice, anise, and dried fruits, while the palate offers hints of hazelnuts, spices, and citrus.
L'Arack de Musar is produced at Château Musar, a winery in the Bekaa Valley of Lebanon, and has been produced since the 1930s. L'Arack is made using traditional Lebanese distillation methods, and is aged in oak barrels for six months. The flavor of L'Arack de Château Musar is unique, and it is known for its complex, delicate taste and aroma with subtle hints of fruit and wood undertones. It has a smooth, sweet flavor and a slightly spicy finish.
Arak Al Jouzour Lebanon, Riachi is a sweet and smooth Lebanese arak liquor made with only the best quality Anise seeds. It has a light to medium anise taste and is very smooth.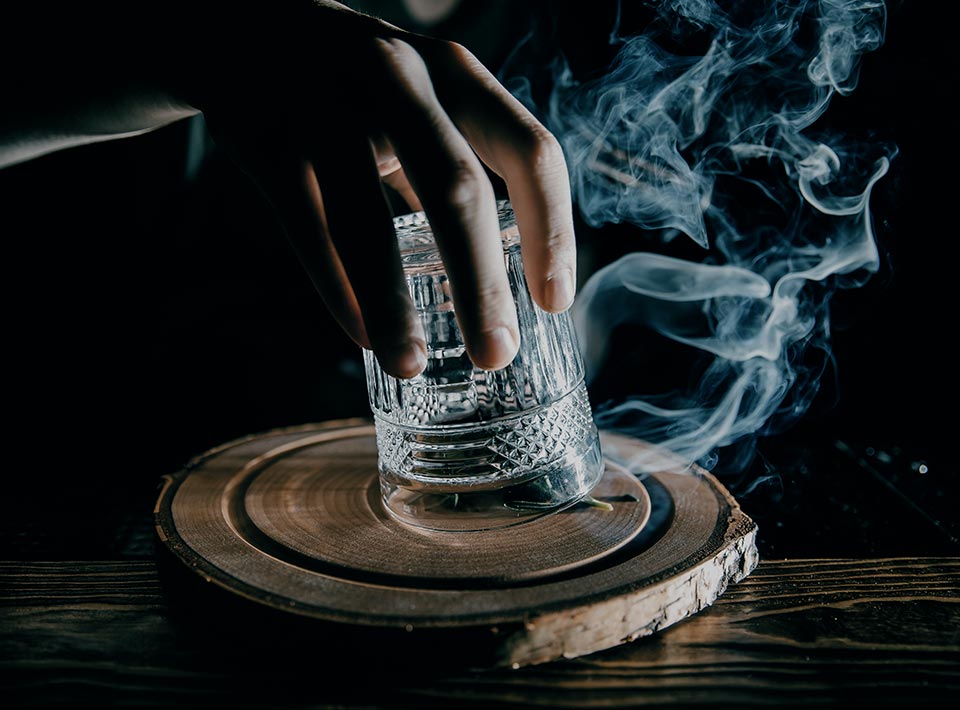 Almaza is a Lebanese lager beer brewed in Beirut, Lebanon by Almaza Brewery. It is a light, refreshing beer with a pale golden color and a slightly bitter, hoppy aroma. It has a light body and a dry finish.
Guinness is a dark, Irish dry stout beer brewed by the Guinness Brewing Company. It is characterized by its deep, dark color, creamy texture, and roasted and malty flavor. Guinness is known for its signature creamy head and is often served with a lemon twist or other fruit flavors.
Guinness Blonde American Lager is an American-style lager brewed by Guinness, the iconic Irish beer brand. It is a light-bodied, golden-hued lager with a subtle malt character and a crisp, clean finish. The beer has a light body and low bitterness, making it easy to drink. The aroma is of light malt and subtle hops. The flavor is a smooth blend of light malt, subtle hops, and a crisp, clean finish.
Loose Cannon is an American-style India Pale Ale (IPA) brewed by Heavy Seas Beer in Maryland. It is copper-hued, medium-bodied, and has a hoppy aroma and flavor. The hops used to create this IPA are Cascade, Centennial, Simcoe, and Palisade. It has a Loose Cannon has a floral, citrusy aroma and a balanced maltiness that gives way to a clean, dry finish.
Reservations
Book a table