Enhance Your Experience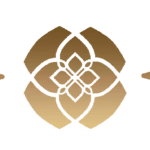 dining guidelines
Ammoora is a full dining experience. Therefore, reservations are required and we ask that you arrive no earlier than 15 minutes prior to your reservation time. In addition, we have a 15 minute grace period. If you arrive after our grace period, seating may no longer be guaranteed and you may need to wait longer until we can accommodate new seating arrangements for your party. If a significant amount of time has passed, we may ask to accommodate your party at the bar out of consideration for other guests who are on the waiting list or have reservations. We typically will not make this request less than two hours after you have been checked in for your reservation.
We request that you notify your server of any allergies. Not all ingredients are listed on the menu and we cannot always guarantee there will be no cross-contamination.
attire
We ask that you approach your wardrobe deliberately and with a sense of occasion appropriate for an upscale restaurant. You are welcome to dress with personality, purpose, and originality but please note we favor a sophisticated modern dress code. We understand the ever-changing seasonal fashion, however the following items are not permitted at any time: visibly revealing clothing, sportswear including athletic sneakers, athletic shorts, sweatpants, sweatshirts or hoodies, cut-off sleeve shirts, etc, flip flops/thong sandals, and slides, hats or caps, party accessories or themed costumes (including table accents, veils, crowns, sashes, novelty wigs and other)
celebrations
Ammoora is the perfect venue for any type of celebration. In order to preserve our guests' experience, we do not permit balloons or decorative props in our restaurant unless for a reserved private event. If you wish to bring your own cake, you are more than welcome to with a $5 cutting fee per person. Due to Department of Health regulations, we are not permitted to accept homemade cakes to be served in our venue.
Should you wish to celebrate with 8+ persons, please contact our guest concierge regarding group dining and private events at events@ammoora.com.
photography
We appreciate your enthusiasm for capturing moments at Ammoora and encourage you to take photographs and videos during your visit. However, we kindly request that you consider the comfort of other guests and the privacy of individuals around you. Please be mindful of your surroundings and refrain from using flash photography to maintain the ambiance of the restaurant. Please note that photography and videography at Ammoora are for personal use only. Commercial or professional use requires prior written consent from our management team. Additionally, we kindly ask that you consider the privacy of other guests, and members of our team.
We love seeing your photos and videos featuring Ammoora! If you choose to share them on social media, please tag Ammoora @ammoorabaltimore and use the hashtag #Ammooraawaits to help us discover and share your posts. Thank you for your cooperation. Should you have any questions or concerns regarding photography or videography at Ammoora, our management team will be happy to assist you.